Client Focused | Community Minded
Carmel & Naccasha LLP, founded in August of 2004, is a well-established and growing San Luis Obispo County law firm deeply committed to providing exemplary legal services to our clients, and our community. Our attorneys have a broad range of legal experience, and strive to exceed client expectations with responsive, creative, practical results-driven service, while adhering to the highest ethical standards. Our firm provides superior legal services to individuals, businesses, non-profit organizations, and public agencies.
We pride ourselves on having open and consistently interactive relationships with clients. We listen to their needs and rely on our clients' views, goals and feedback to help us plan strategies, chart appropriate courses of action and develop cost-effective solutions. As advocates, we work to zealously protect client interests while facilitating their critical objectives.
Our team's commitment to giving back, through community service and environmental stewardship, plays an integral role within our firm culture, and has become a part of our identity. All members of the firm are encouraged to continue to learn, improve their skills, and to take on leadership roles for the benefit of the legal, business and civic communities in which we are lucky to live and work. We also take pride in the environmentally conscious practices we have implemented.
We greatly appreciate the incredible opportunity to live, work, volunteer and raise our children on the Central Coast.
At Carmel & Naccasha LLP, you can rely on our skilled legal team to protect your company. Our attorneys work with your company to create an individualized and creative solution for all your business needs.
Protecting your company means that Carmel & Naccasha LLP combines professional expertise and foresight in providing legal advice and support that is tailored to the needs of your business. Whether your business is a corporation, a limited liability company (LLC), limited liability partnership (LLP), or a general partnership, we offer a team of highly skilled professionals to fulfill your requests and meet your needs. Our attorneys are experienced in all phases of your business, from start-up phases to businesses already in-action, to buy-outs and divestitures. You work hard every day at your business; it makes sense to have the legal protection you deserve.
Visit our Legal Services page on corporate and business transactions, estate planning, other legal services to learn more about what we can do to help you protect your company.
We at Carmel & Naccasha LLP know that personal matters can be stressful. Our attorneys safeguard your family by ensuring that your family's needs are a priority in our planning and business representations. Our practice areas that lend themselves to safeguarding your family include real estate, litigation, insurance, estate planning, and corporate and business transactions.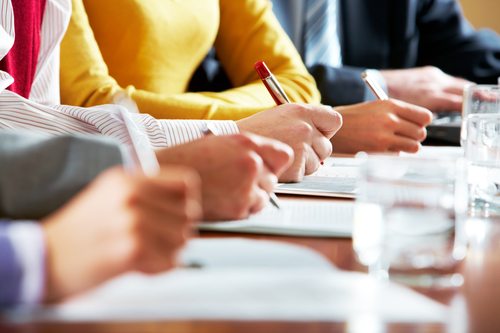 The preservation of your hard-earned assets is an essential part of estate and corporate/business planning. Our attorneys at Carmel & Naccasha LLP bring a high level of compassion and expertise in meeting your family and business needs. We work hard to preserve your assets so that you may rest assured that your financial and other assets will end up exactly where you intend. Our attorneys also help preserve your assets by assisting in insurance coverage, analysis, and defense, estate planning, litigation and corporate and business transactions. In addition, we will work with your family and CPAs to strive to fulfill the wishes of philanthropic bequests or gifts through the creation and supervision of charitable trusts, in the most tax-efficient way possible.
Whether you are an owner of a company seeking advice about insurance coverage or liability exposure, or an individual seeking to purchase real estate, Carmel & Naccasha LLP has specialized attorneys who are ready to help you. What are you waiting for? Ensure that you protect your company, safeguard your family, and preserve your assets by contacting us!
Legal Services Available for San Luis Obispo & Paso Robles
We are zealous advocates for our clients and their positions.
We strive for excellent results that surpass our clients' expectations.
We are responsive – performing legal work in a timely, cost-conscious manner while satisfying and anticipating our client's needs. (We understand the urgency of our client's legal issues and treat each matter as if it were our own.)
We are heavily committed to the legal, business and civic communities of the Central Coast, striving to make a positive difference in the lives of others through exceptional legal work and community involvement.
We are creative and effective in addressing our client's most important needs.
History of Carmel & Naccasha LLP
2004
Carmel & Naccasha Founded in SLO
Tim Carmel and Ziyad Naccasha found Carmel & Naccasha in the fall of 2004.
2009
Paso Robles Office Opens
In 2009, Mike McMahon opens the firm's Paso Robles office.
2014
Carmel & Naccasha LLP Celebrates 10 Years
In November 2014, Carmel & Naccasha LLP celebrates ten years of service to the Central Coast.